One of the reasons I follow so many photo blogs is to watch the behind the scenes process of how a shoot and post processing is done. I read an article yesterday about Photoshop and how it's considered to be a "bad word" in today's world. With magazines photoshopping celebrities to look like sticks, this program gets the heat. But when photoshop is used in a different way, art is born. I consider that little blue button on the bottom of my computer screen to be the extension of creativity. It's a way to create new places, and tell stories with color and form. If I don't like a leaf to be green, one click and I've created a whole new look to a photo. I don't consider photoshop to be a bad program, but a great innovation to create the unreal and extend the "what if's" of my imagination.
So with that being said, I posted a photo on my Facebook Wednesday evening and several people asked where I went to photograph this scene. All the costuming was done in my studio with material I had laying around from Halloween last year.
Equpiment:
2 Alien Bees
Beauty Dish
Honeycomb Grid
Orange Gel
Nikon d800
Sigma 18-250 3.5
Fog Machine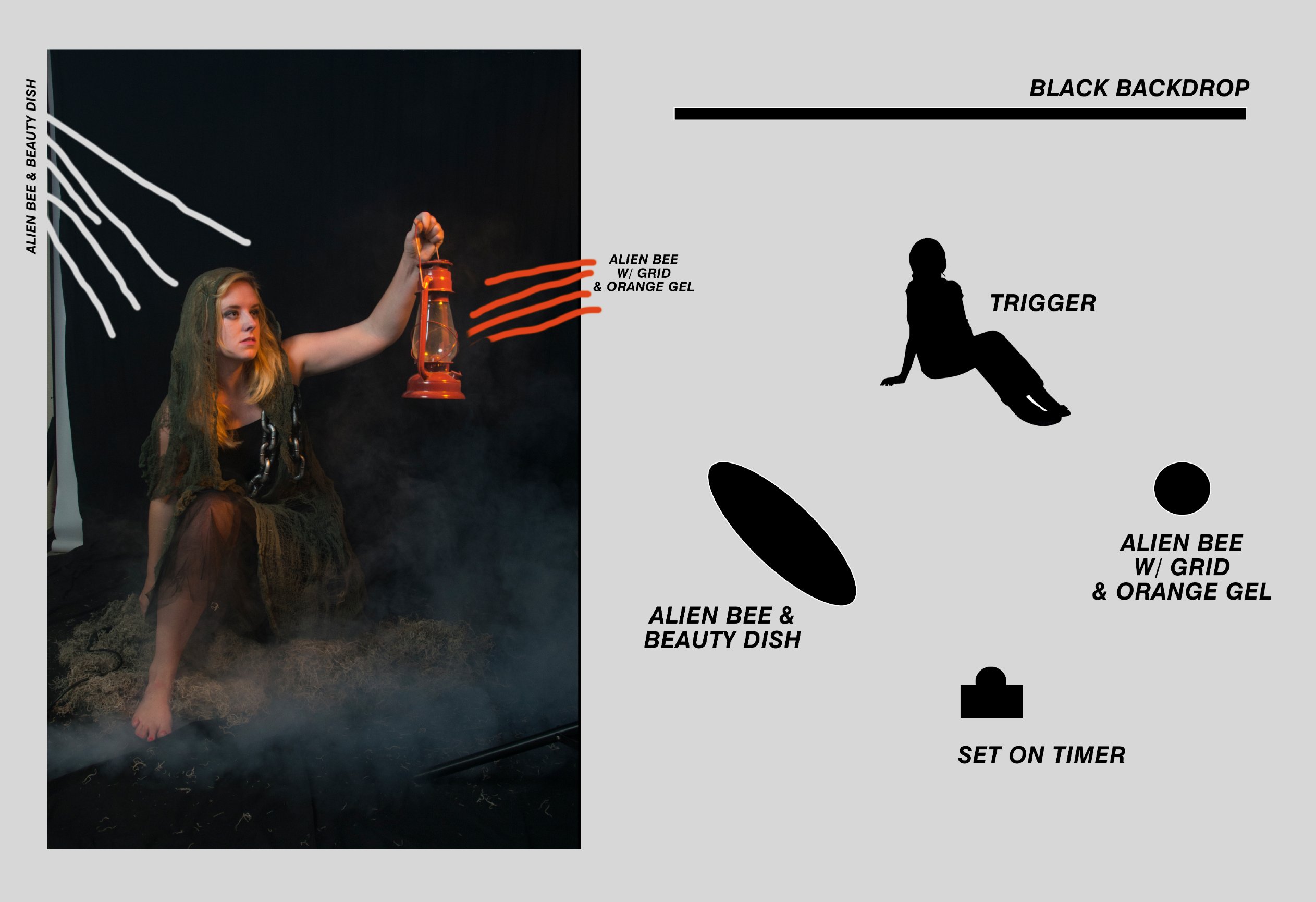 So after scratching my legs up and finding how not flexible I am, I got a shot I like. I loaded it up onto my computer and started cleaning up the image. Since it was late in the evening, I didn't have time to go shoot some trees, so I just found a photo online to add for atmosphere.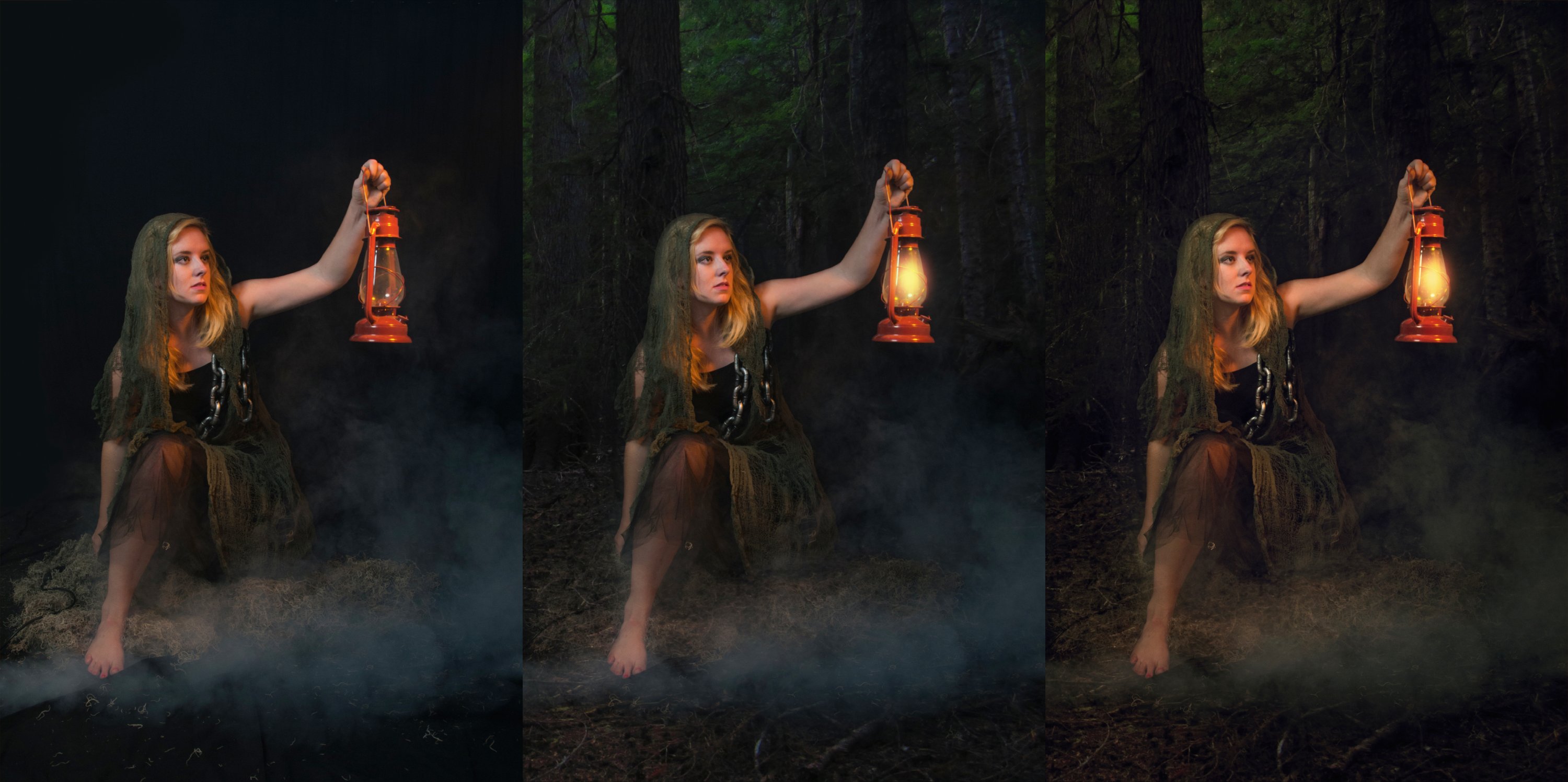 So for those of you wondering where I shot this photo, simple answer. In studio. :) Thanks for reading!